Just like wine and cheese pairing, certain meats, jam, nuts, bread and fresh cheese complement each other very well. You may be serving your cheeses or especially fresh cheeses pairings with Jam, nut..., additional honey, and sometimes smoked pork can pair well with cheese, bread and fresh basil. You can experiment and discover for your own! There actually aren't any rules, just guides.
1. Ricotta
Ricotta: Ricotta is a soft fresh cheese. It is made from milk of cows, sheep or goats and from the whey draining after making mozzarella cheese. Ricotta is white, soft and has a slightly sweet flavor that comes from the fresh milk.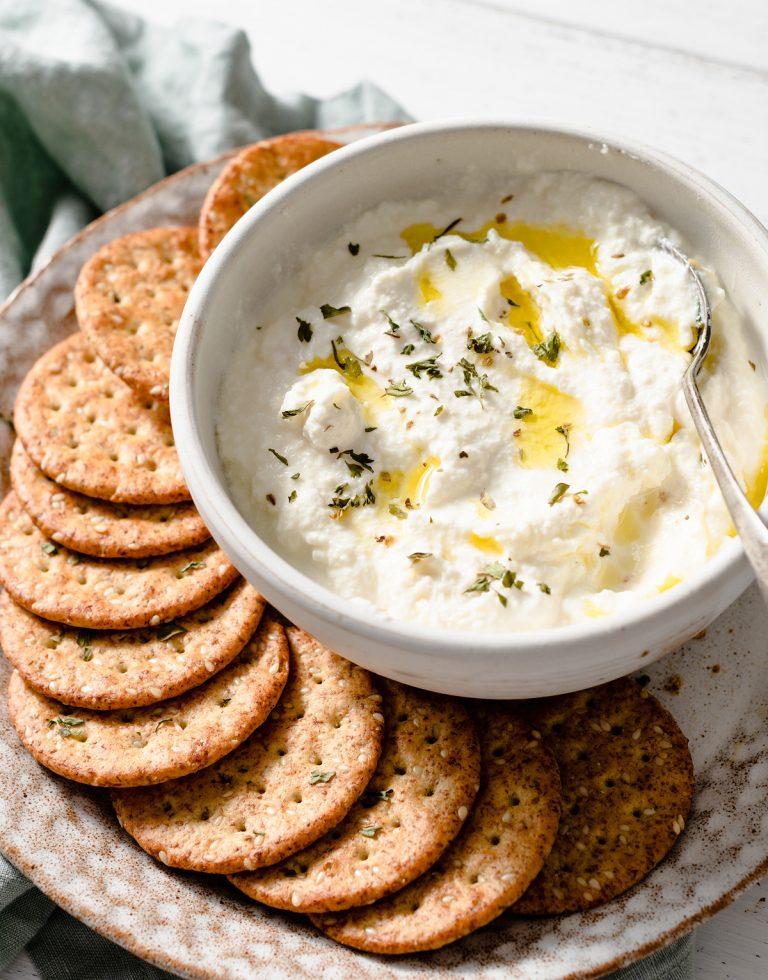 Credits: cookingclassy
Fresh Ricotta Cheese Pairings:
- Ricotta marries beautifully with Italian desserts, cheesecake, cookies, honey and jam.
- A toast cover full of ricotta can be your choice instead of cream cheese, you can make it up with some black pepper and some honey.
- Fruits: Ricotta can be a killer dessert when ricotta cheese combines with almost in-season fruit such as strawberry, berry.... So amazing!
You can see more recipe here:
- Chicken Breast Stuffed with Ricotta and Spinach: https://www.ottimacheese.com/en/recipes/chicken-breast-stuffed-with-ricotta-and-spinach
- Ricotta Zucchini Cake: https://www.ottimacheese.com/en/recipes/ricotta-zucchini-cake
- Ricotta And Orange Tart: https://www.ottimacheese.com/en/recipes/ricotta-and-orange-tart
2. Mozzarella cheese
Mozzarella cheese: Mozzarella is a popular soft fresh cheese made from cow milk or buffaloes milk. This light, sweet, tasting fresh cheese is moist, milky and low in fat. Because of its moisture. This cheese is best served promptly after it is made.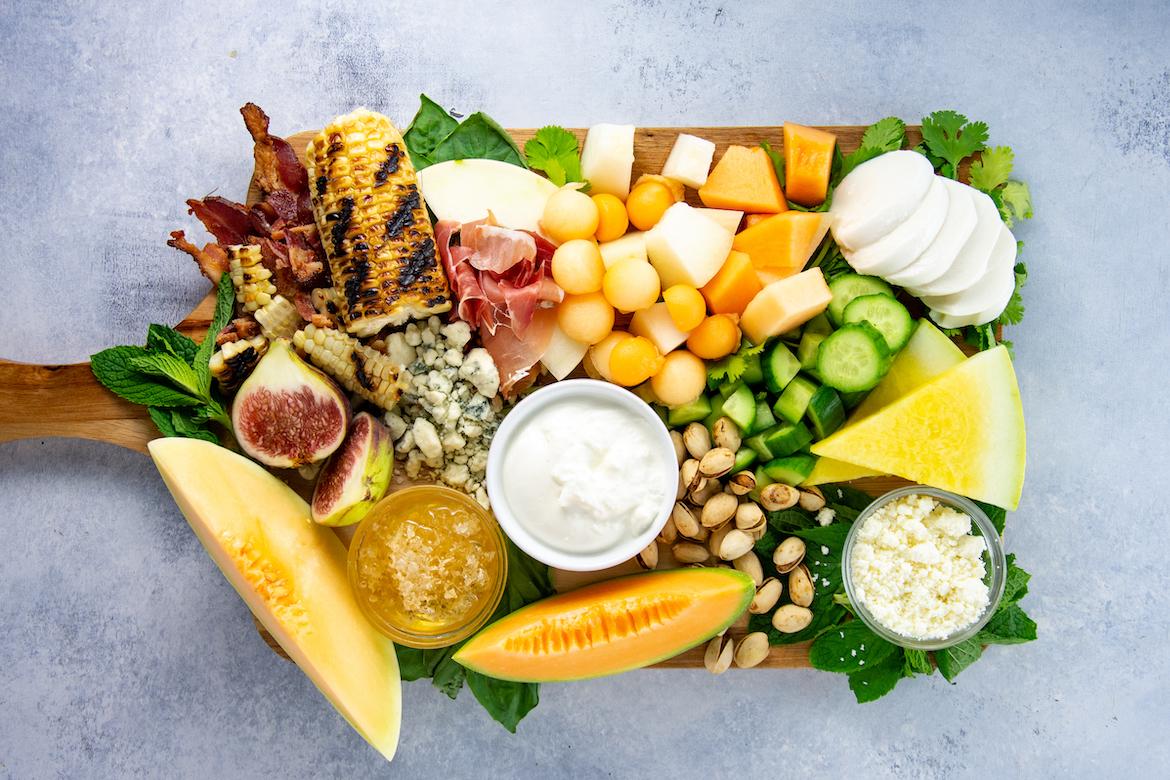 Credits: realfoodmostlyplants
Fresh Mozzarella Cheese Pairings:
- In addition to tomato, Fresh mozzarella cheese is also well paired with onion and mushrooms, eggplant, roasted peppers, spinach...
- Fruits: incluch berries, peaches, melon and pears can make your dish more wonderful when combined with mozzarella. Don't forget olive oil for your salad.
Meats: Beef, lamb, ham are complimented when serving with mozzarella cheese.
You can see more recipe here:
- Spaghetti with Fresh Mozzarella and Colorful Cherry Tomatoes: https://www.ottimacheese.com/en/recipes/spaghetti-with-fresh-mozzarella-and-colorful-cherry-tomatoes
- Fried Mozzarella with Tomato Sauce: https://www.ottimacheese.com/en/recipes/fried-mozzarella-with-tomato-sauce
- Bocconcini And Tomato Skewers: https://www.ottimacheese.com/en/recipes/bocconcini-and-tomato-skewers
3. Burrata Cheese:
Burrata: Burrata is made of fresh mozzarella and cream. It is a very special type of fresh cheese. Burrata's outer shell looks like the most exquisite mozzarella bag while the inside is filled with cream and mozzarella mixture. When you cut the shell where the pouch has been sealed, the creamy oozes out, giving the dishes an attractive flavor.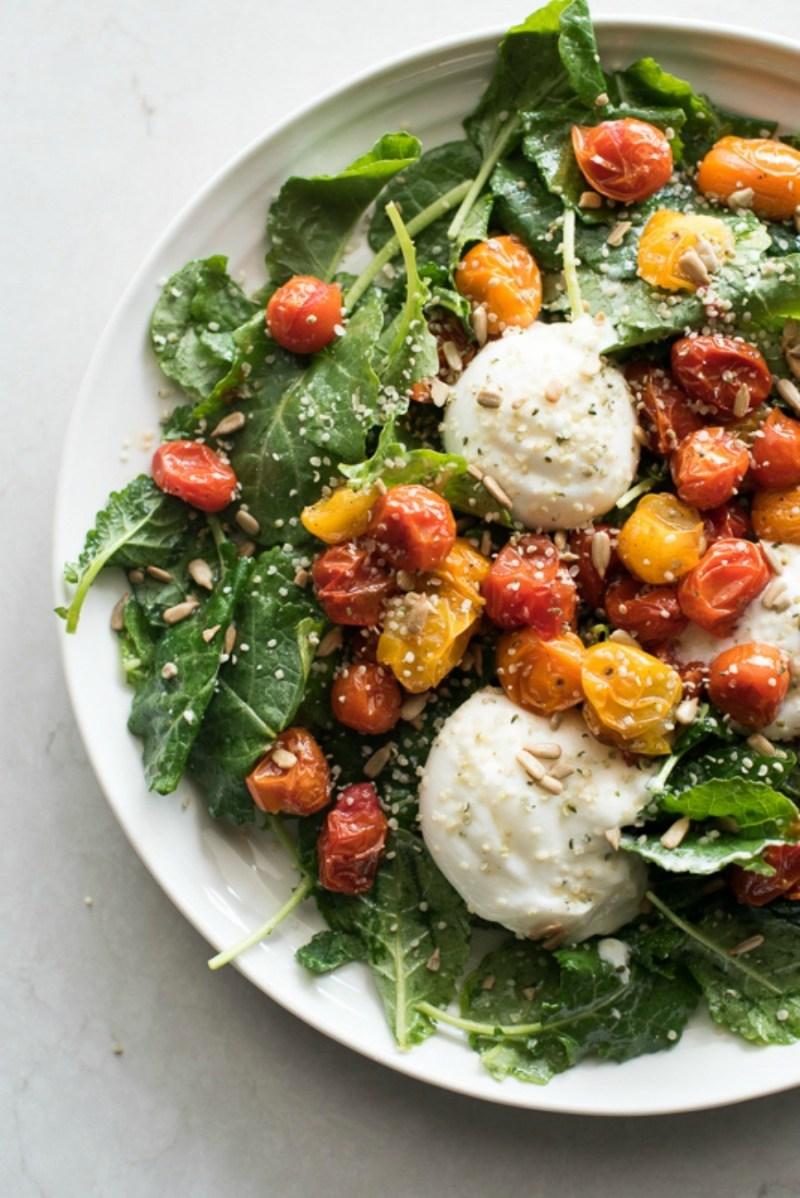 Credits: mountainmamacooks
Fresh Burrata Cheese Pairings:
- Burrata is usually used with crustaceans, rockets, chicken breast, avocado, mushroom, tuna,…
- Because of the fat, burrata can combine well with tomato, mushroom, fresh vegetables such as eggplant, peppers, zucchini, sun-dried tomatoes and beans...
- Cookie and bread: Burrata is often served simply with a good bread or spread the soft burrata cheese on crackers.
- Fruits: The creamy, mild flavor of burrata also pairs well with summer fruit like fresh berries, melon, and stone fruits.
You can see more recipe here:
- Roasted Beets With Burrata And Orange Vinaigrette: https://www.ottimacheese.com/en/recipes/roasted-beets-with-burrata-and-orange-vinaigrette
- Spaghetti Mushrooms & Shrimps With Fresh Burrata: https://www.ottimacheese.com/en/recipes/spaghetti-mushrooms-shrimps-with-fresh-burrata
- Beef Steak with Fresh Peaches and Burrata: https://www.ottimacheese.com/en/recipes/beef-steak-with-fresh-peaches-and-burrata
4. Smoked Scamorza:
Smoked Scamorza: Smoked Scamorza is a pulled curd cheese, traditionally made from 100% fresh cow milk. The outer of smoked scamorza is slightly yellow while the inside is white. It is milky and will come to a starchy texture when heated. People usually enhance its flavor by pan-frying its crust. The crust is fully edible due to the natural aging process.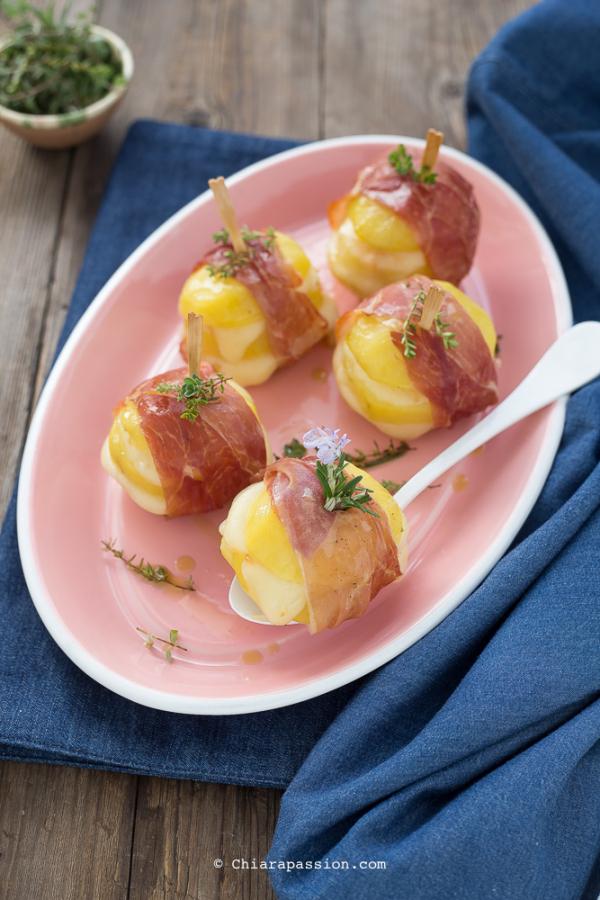 Credits: chiarapassion/smoked scamorza with Prosciutto
Smoked Scamorza Cheese Pairings:
- Prosciutto: Italian smoked scamorza is wrapped with Prosciutto and pan seared that will be the best dish for your party. Smoked Scamorza melts far better when baked.
- Sun dried tomatoes, chopped peppers can combine with smoked scamorza to create a perfect herbs bread. The easiest recipe that you have to try once.
You can see more recipe here:
- Scamorza With Tomato Sauce And Garlic: https://www.ottimacheese.com/en/recipes/pizza-scamorza
- Baked Scamorza Cheese And Ham: https://www.ottimacheese.com/en/recipes/baked-scamorza-cheese-and-ham
Ottima Cheese Team