Tiramisu Cake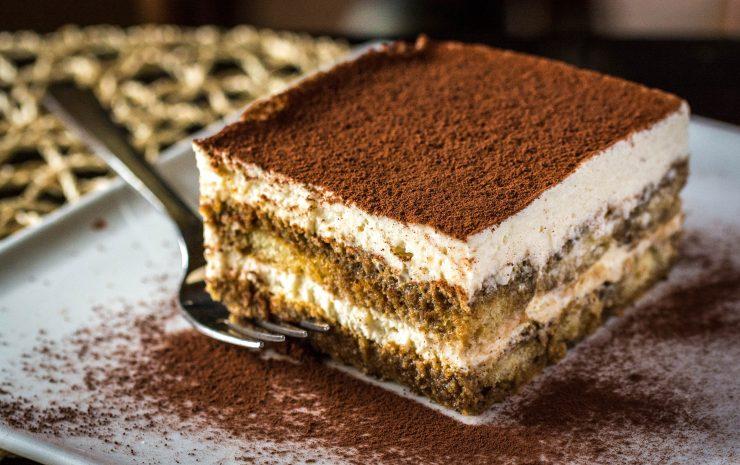 Made with
This is an ideal ingredient of tiramisu and Italian style desserts, ideal for creams and savoury pasta dishes also.
Ingredient
250g Mascarpone
3 eggs
70g sugar
350ml Expresso coffee
30ml Rum
20 - 25 champange/ ladyfingers cakes
2 tbsp cocoa powder
Cake mold: Tiramisu cake does not need to be baked, so you can use any type of mold. Tiramisu traditional mold is square or rectangular, or you can use glass cups to make cakes.
Directions
| | |
| --- | --- |
| Step 1 | Separate the egg whites and yolks into 2 bowls. |
| Step 2 | Add a little salt to the egg whites bowl and beat with a whisk. |
| Step 3 | Use a whisk to beat the egg yolks with white sugar until creamy and lemon yellow. |
| Step 4 | Add a half of Mascarpone cheese to the egg yolk mixture and beat until soft. Keep adding the remaining cheese until smooth. |
| Step 5 | Mix the two yolks and whites egg mixture together gently until smooth. |
| Step 6 | Stir Rum with Expresso coffee. If you like sweet, add 1 - 2 tsp of sugar. |
| Step 7 | Dip the champange cakes into the rum and coffee mixture for 2 seconds and then quickly remove. |
| Step 8 | Put a layer of cake on the bottom of the mold, you can break the cake to evenly distribute it throughout the mold. Next, spread one layer of cream. Then continue to lay out a layer of cake, and finally spread a thicker layer of cream on top. |
| Step 9 | Put in the fridge 8 - 10 hours or overnight. |
| Step 10 | Sprinkle cocoa powder on the surface before using. |
Other recipes you might enjoy