Mozzarella And Tomato Pizza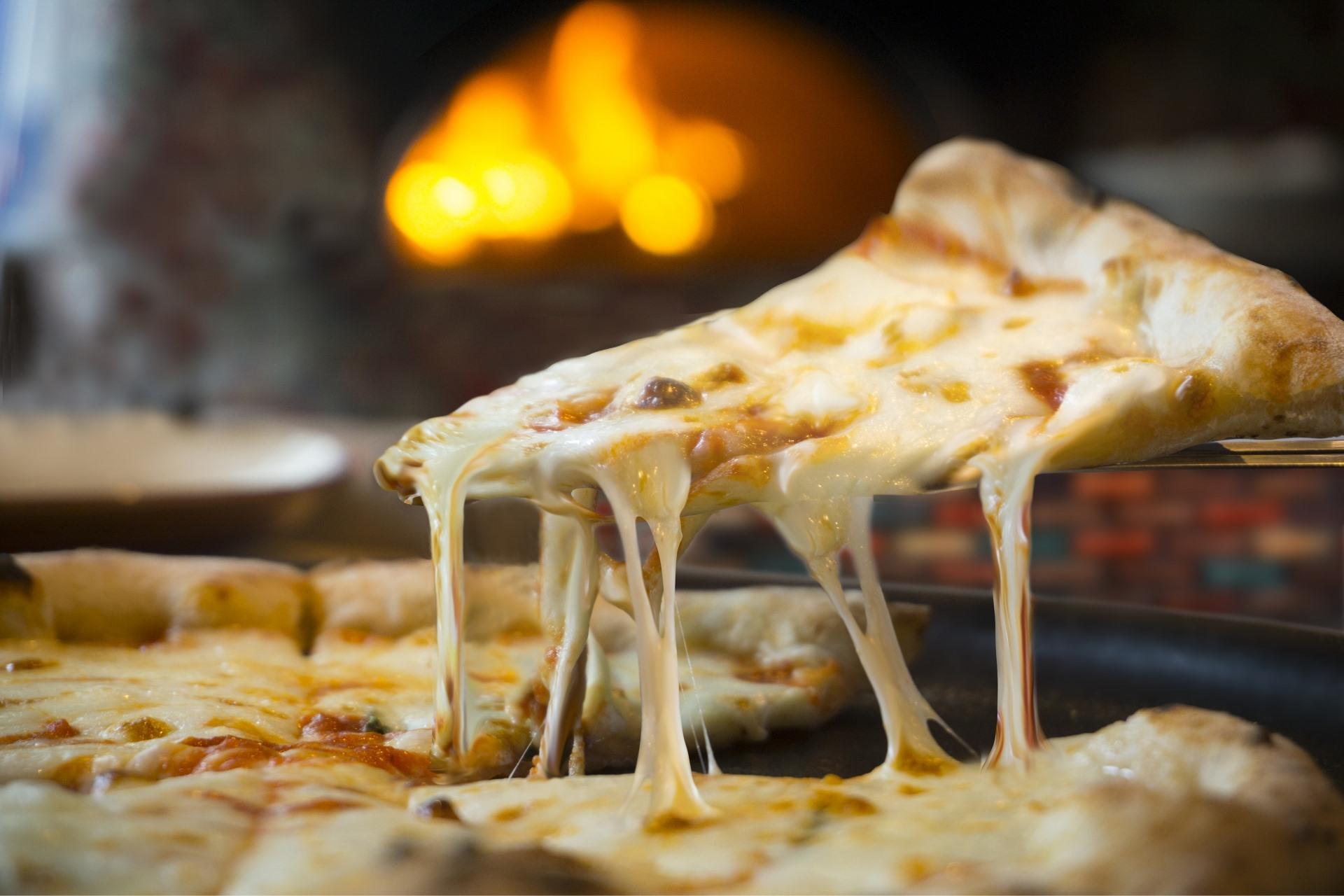 Credits: StudioDAG
Made with
Fresh Mozzarella for Pizza ,when being heated- mozzarella comes into a sticky stringy texture. Because of its moisture.

Ingredients

2 readymade pizza base

1 1/2 tablespoon tomato ketchup

1 pinch powdered black pepper

200gm mozzarella cheese

1/2 teaspoon powdered salt

100 gm chopped onion

70 gm chopped capsicum ( green pepper)

100 gm chopped tomato

50 gm sliced mushroom

Directions

Step 1

Preheat the oven at 250 degree Celsius. Meanwhile, spread the tomato sauce evenly on each pizza base. Take a chopping board and chop onions, tomatoes, capsicum and mushroom on it.

Step 2

Microwave the veggies for about a minute.

Mix all the chopped vegetables and seasoning in a bowl. Microwave these vegetables in a microwave-safe bowl for around 30-40 seconds or a minute. Spread this vegetable topping on each pizza base. Sprinkle grated mozzarella cheese at the top of each pizza.

Step 3

Bake the pizza at for 10-12 minutes. You can either bake this pizza in a microwave or you can use a non-stick tawa for the same. However, in this recipe we have used microwave. Bake the pizza on the high rack at 250 degree Celsius till the cheese melts. It will take around 10-12 minutes. Cut the delicious Cheese Pizza into slices and serve with sauces.
Other recipes you might enjoy