View Products
What Is The Best Cheese For Pizza?
Mozzarella Cheese
This is the best fresh cheese that was used commonly because of the mild and fresh with a marvelous creamy consistency. The mozzarella is the most favorite and most largely diffused cheese for the topping of the pizza. The reason is because the fresh and soft feeling of the Mozzarella is mixed with the fat and salty taste of the topping that is sure to leave you wanting more.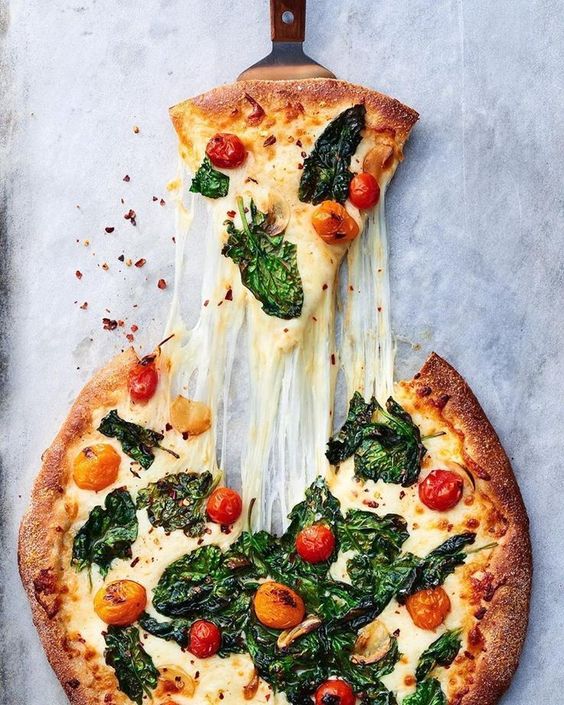 credit: Pizzaa Evhanimim
The reason mozzarella is the best choice for pizza because it melts perfectly and stronger flavour that combines sweet and tart in complete harmony.
Other kind of cheeses are mixed with the mozzarella for the topping, as they give stronger taste or sapidity level.
A famous pizza e' the "Quattro formaggi", with the topping made of 10 parts of mozzarella, 10 parts of fontina, 8 parts of gorgonzola and 8 parts of parmigiano. gorgonzola (the famous cheese with blue moulds) and parmigiano have a strong taste, that's the reason why it's better to respect the quantities.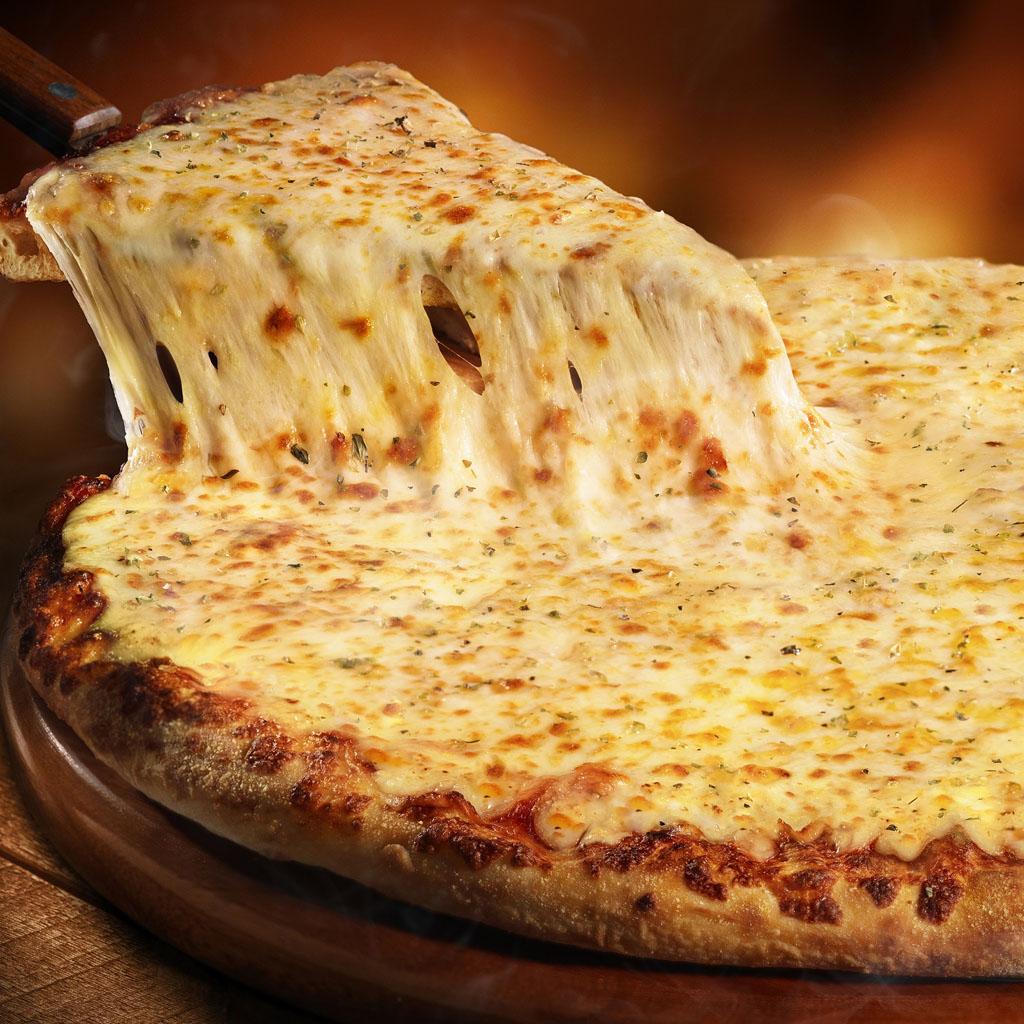 Credit: Mania De Esfiha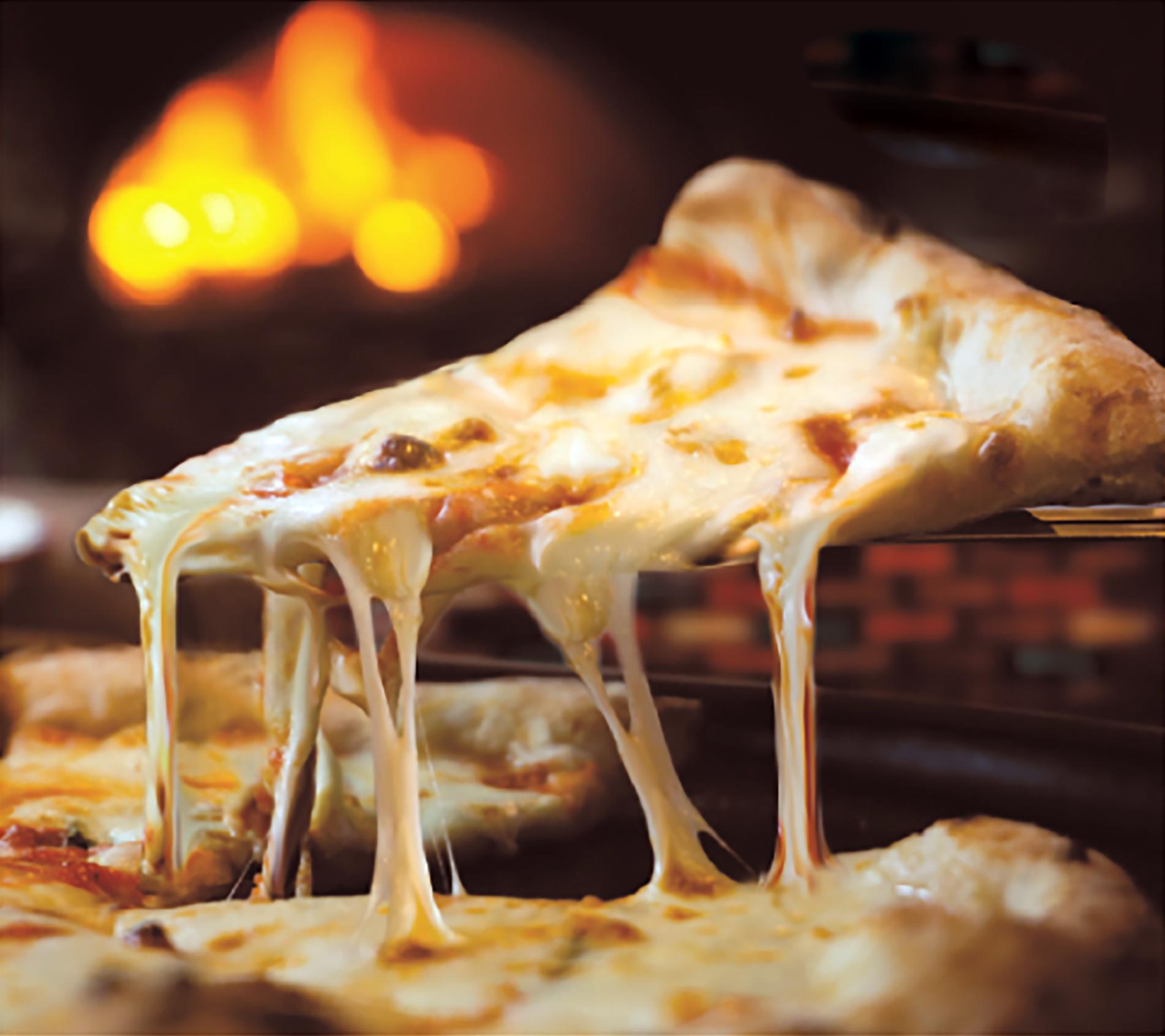 Credit: StudioDAG
Burrata Cheese
Recently a new kind of cheese started to be the hero on many pizza menu: the Fresh burrata. Burrata is made by taking fresh mozzarella and wrapping it into a pouch, then filling it with an extra soft mozzarella and cream. Not only the fresh burrata is deliciously mixing with the other pizza ingredients like prosciutto or rocket salad, but it's fun to tear up the ball of burrata on top and spread the content of the burrata (stracciatella) all over the pizza and distribute it all over slices. It makes the most fantastic pizza pie.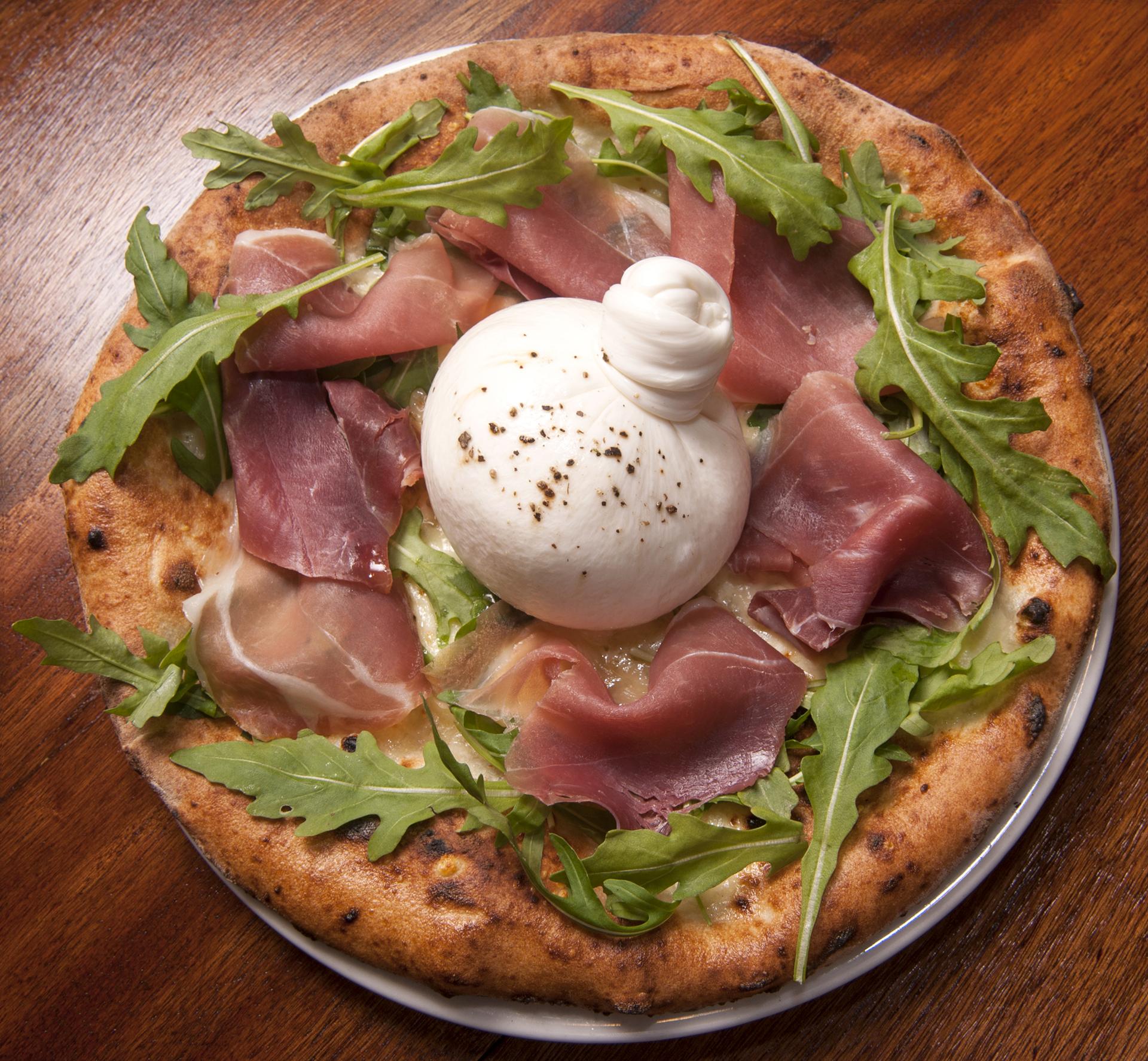 Credit: StudioDAG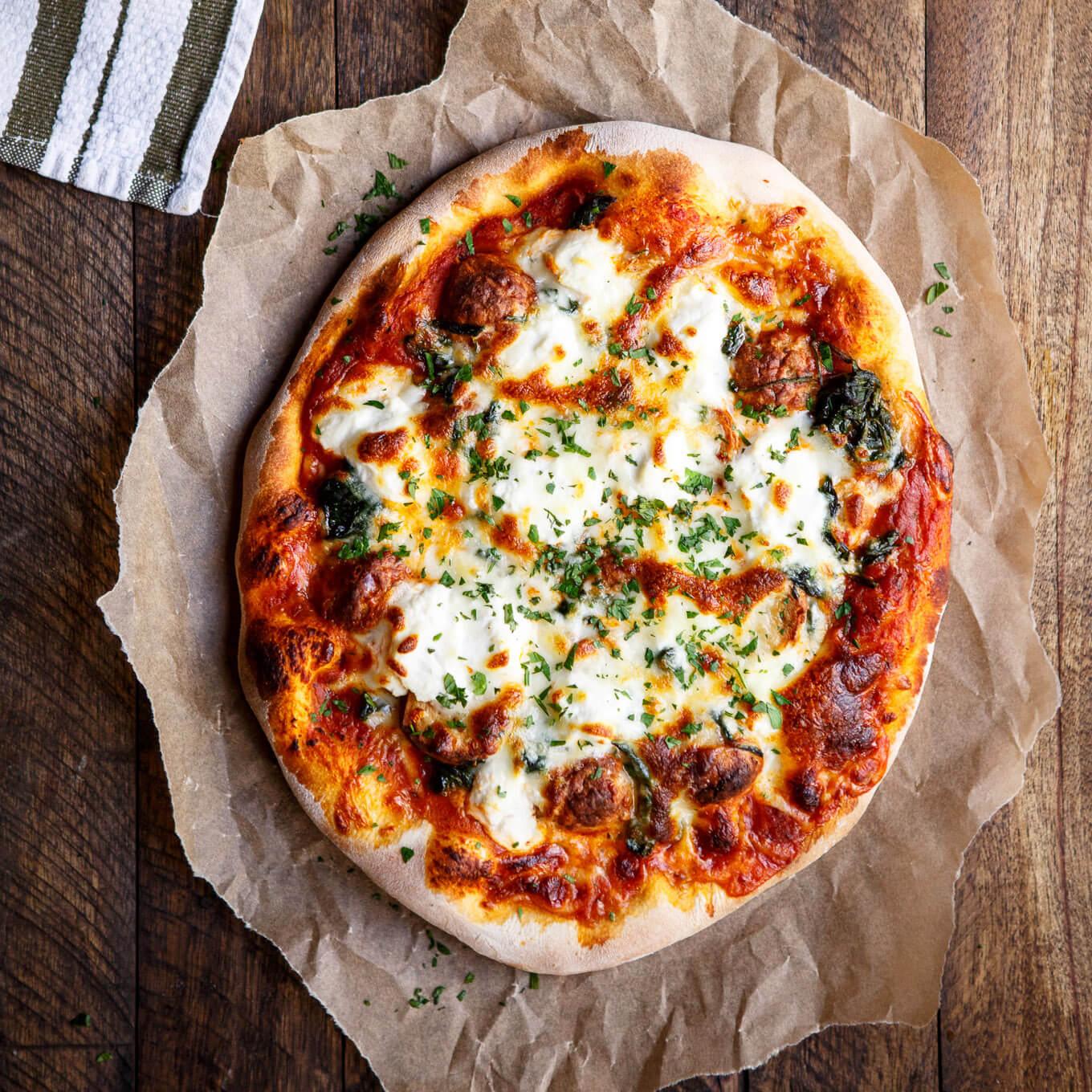 Credit: Shared Appetite
Ricotta Cheese
Ricotta really make pizza special. It's creamy and light and extremely high moisture to any pizza it's added to. The flavor of ricotta cheese is mild, almost sweet, and you can feel the flavor of fresh milk than most cheeses. You can make mushroom pizza with ricotta on top and parmesan cheeses, chicken and baked into a store-bought pizza crust for an easy for an elegant weeknight meal. The ricotta is so deliciously moist, you didn't even need a sauce.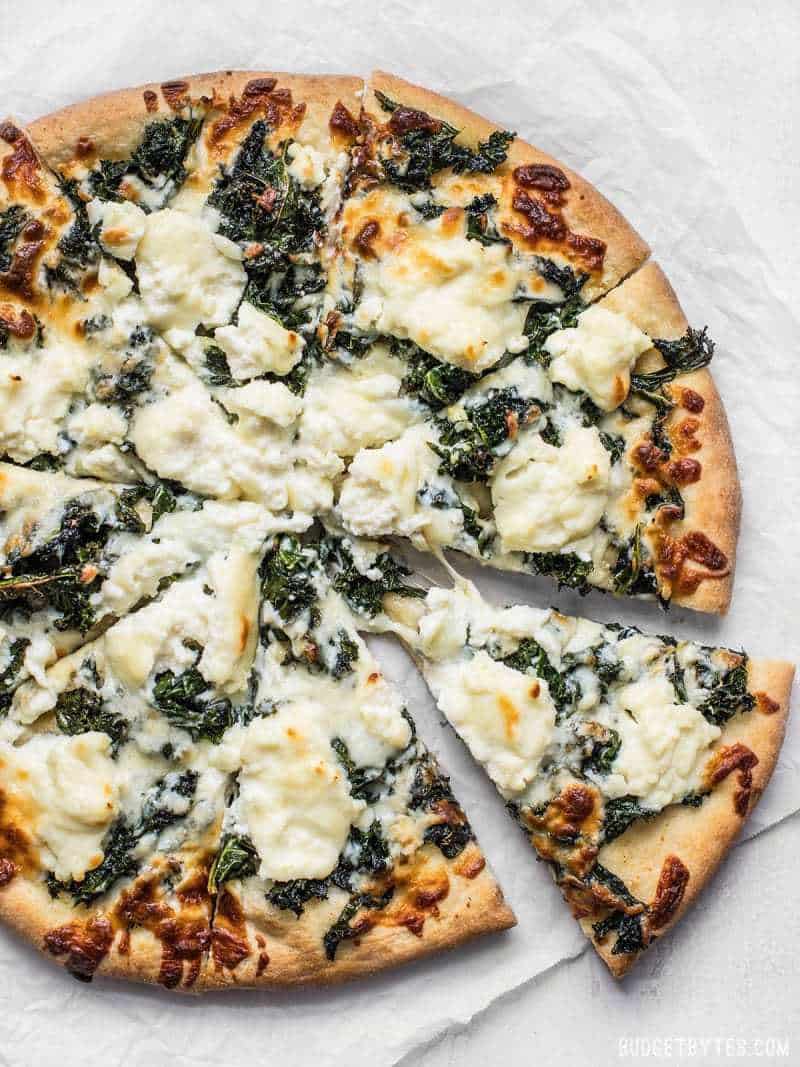 Credit: Budget Bytes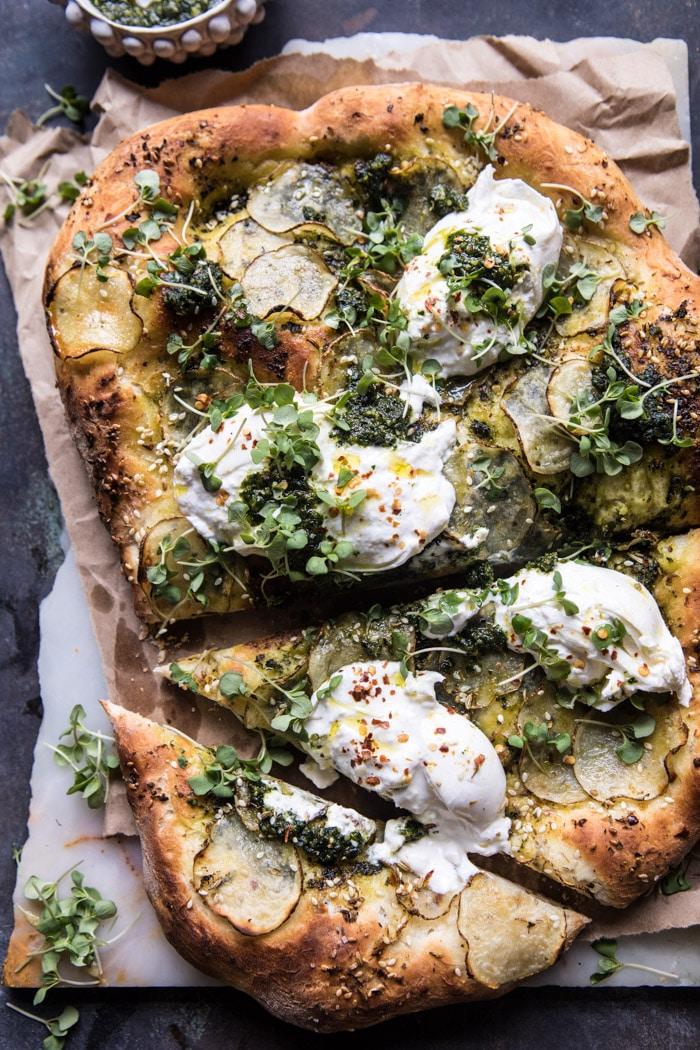 Credit: Half Baked Harvest
Smoked Scamorza Cheese
If you like a bit more character added to the creamy and fatty feeling of the cheese on your pizza topping, smoked scamorza really is your cheese. You can add smoked scamorza according to the amount of flavor you want to add. It's perfect on smoked salmon pizza or pizza with Speck / Jamon Serrano.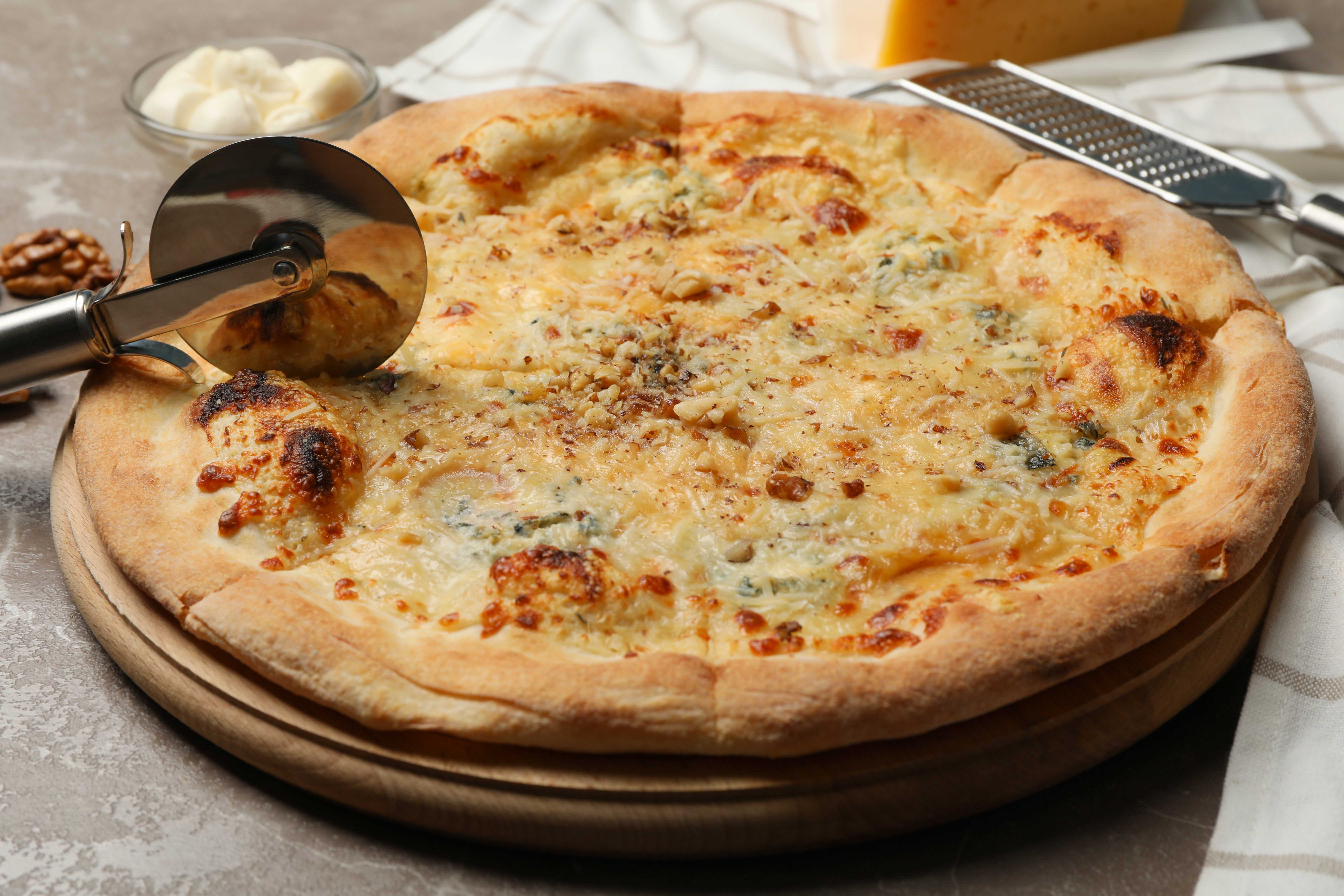 Fresh, fatty, milky, and genuine feelings are added to a dish that is already happy!
Ottima Cheese Team
View Products