Xem sản phẩm
Cheese lovers in HCMC! Ottima Cheese, a renowned Italian cheese-making company, is excited to announce the grand opening of the first-ever cheese-making facility with an annexed store in Vietnam.
The Grand Opening will take place on May 6th, Saturday.
Located not far from the city center, Ottima Cheese is the first company in Vietnam combining the cheese-making with the cheese selling location. Our store is dedicated entirely to the production and the tasting of the finest cheeses, using only the best quality milk sourced from our own grass-fed cows.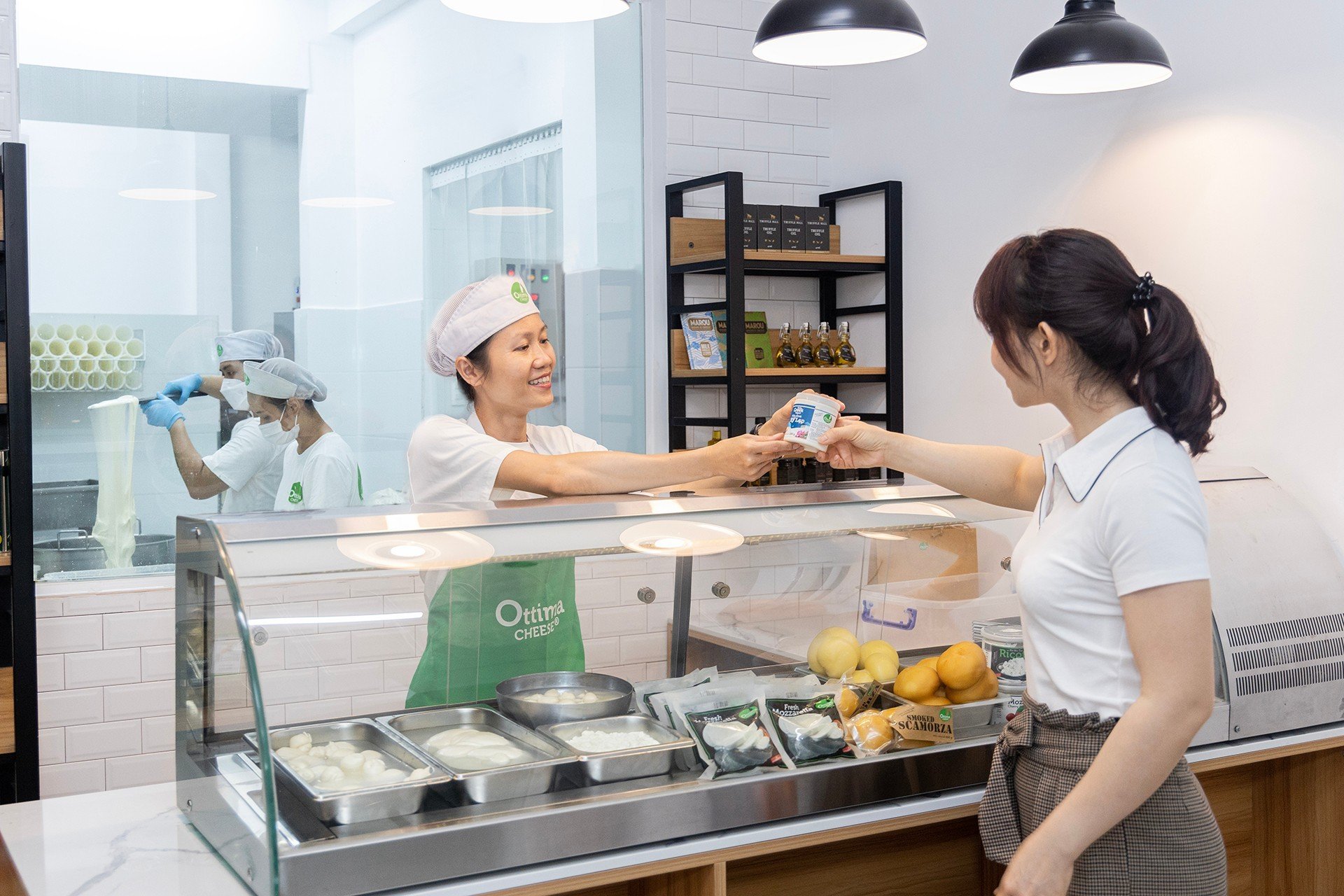 At Ottima Cheese, we take great pride in our freshly-made, high-quality cheeses. Our selection includes a variety of fresh cheeses such as Mozzarella, Bocconcini, our famous and well-appreciated Burrata, Scamorza, and many more. Our cheese-making experts craft these fresh cheeses by hand, using traditional Italian methods passed down from generations of cheese-makers. We do not use any preservatives in our cheeses.
In our store we also have all you need to enjoy cheese in a full experience: honeys, jams, crackers, nuts and natural flavors. What makes Ottima Cheese unique is that we have a window in our store, where the customers can watch the cheese makers at work, having the fresh cheeses created right before their eyes. This gives the customers a unique and fascinating experience, watching the cheese-making process up close and personal.
We invite you to come and experience the authentic taste of Italy at Ottima Cheese. Don't miss out on this unique opportunity to taste the difference that only high-quality, freshly-made cheese can offer.
Ottima Cheese has been producing and selling its fresh cheeses since 2014, and we are excited to finally have a physical store where cheese lovers can come and indulge in our delicious products. This business model and store concept are very traditional and famous in Italy, and we are proud to be bringing it to Vietnam for the first time.
Join us on May 6th for the grand opening of Ottima Cheese's first-ever cheese-making facility with an annexed store in HCMC, and be one of the first to experience the taste of authentic, Italian-style cheese and Greek Yogurt made in Vietnam. We look forward to welcoming you to our store and sharing our passion for cheese with you.
Xem sản phẩm